Event Details
Talking Spiderman, Donna Karan & Kassman
10am PST
---
For over four years, the Kassman brothers traveled to areas of conflict in Israel and around the world, taking photographs, talking and weeping. With one brother dressed as his childhood hero, Spiderman, and the other photographing him conquering oppressed places, David Kassman created a series of photographic images.
Known as "The Spiderman Project" these pieces address questions around the triumph of good over evil, heroism and taking action. A perfect Hannukah present.
---
We encourage everyone to watch the presentation live. It will not be available to view as we are currently working behind the scenes to improve the user experience.
---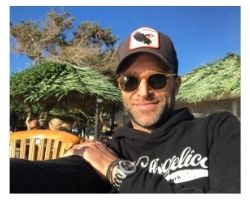 David Kassman was born in Israel. Kassman has spent the last 15 years of his life shooting photographs around the world. He is teaching photography at Shankar University of Art, Tel Aviv, and has been working with Donna Karan's Urban Zen Foundation since September 2007. His works are exhibited in galleries and museums around the world, and are included in various collections, among them MoMA, and the V&A Museum in London.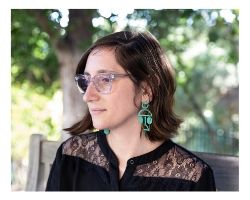 Dr. Rotem Rozental is Chief Curator and Senior Director of Arts and Culture at American Jewish University. Israeli photo-historian, curator, scholar, consultant, lecturer and mother (not necessarily in that order!), she organized exhibitions and mentoring opportunities for artists across the world, and her writings appeared in Artforum.com, Tablet, Philosophy of Photography, Tohu Magazine, and Alaxon, among other outlets. Rotem's work has been recognized and supported by various organizations, including Artis, Independent Curators International (ICI) and The Center for Jewish History.
Event Contact
Contact Name
The Whizin Center for Continuing Education