Event Details
Parents, Turn Your Home Into Summer Camp!
4pm PDT
---
Jewish summer camp can help shape your child's connection to Judaism. Join us to explore how you can bring that experience into your home this summer, and make a creative, meaningful space for your kids. Here's your chance to become the best parent/camp counselor!
---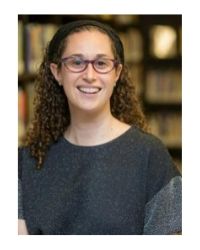 Dr. Rachel Lerner is the Dean of the Graduate Center for Jewish Education at American Jewish University, where she oversees the MAEd, MAT, MAEd in ECE, and BA in ECE completion programs, training future and current Jewish educators. She is passionate about expanding educators' abilities to include a wider population within Jewish educational settings, making classroom learning a more active experience, and making informal education deep and meaningful. Dr. Lerner earned her Ed.D. degree from JTS, where she studied how vision-guided education is implemented through the socialization of new teachers. Rachel has taught Masters-level education students at both the American Jewish University and the Jewish Theological Seminary, supervised student teachers in day schools and part-time Jewish schools, and held leadership positions in Jewish overnight camp. She has worked as an administrator and teacher in Jewish day schools—at both the elementary and high school levels. Rachel and her husband, Aaron, live in Los Angeles with their three daughters: Lily, Gavriella, and Ziva. In her "free time" she enjoys spending time with her family and getting lost in a good book.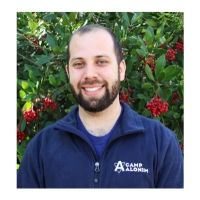 Aaron Goldberg has had the pleasure of being part of the Camp Alonim and AJU community for over 6 years. Aaron has held a variety of roles working professionally for Camp Alonim and recently was promoted to the role of Camp Director. Before joining the Alonim community, Aaron set sail on the high seas in the company of Mickey Mouse working for Disney Cruises as a youth counselor and entertainer. Aaron believes in the power of summer camps and in the importance of experiential Jewish education. Aaron recently received his Masters in Education from the American Jewish University.
Event Contact
Contact Name
The Whizin Center for Continuing Education