Event Details
Love Letters to Jewish Moms: The Family Behind the Tattooed Torah
12pm PDT
---
We encourage everyone to watch the presentation live. It will not be available to view as a recording as we are currently working behind the scenes to improve the user experience.
---
The greatest way to continue a mother's legacy is to share her story with the world.
This Mother's Day special event teaches us how family history can become an innovative cross-generational project and how family legacies can inspire future generations.
For many decades, Marvell Ginsburg's children book, The Tattooed Torah, has been an important resource for Holocaust education. Her grandson Brett Kopin, a soon to be Rabbi graduating this spring from AJU's Ziegler School, and his mother Beth Kopin, joined forces to create an animated short film from their grandmother's/mother's book.
Join Beth and Brett, as they discuss this powerful experience.
To watch the film, please click here. 
---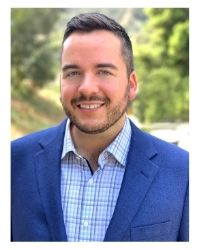 Brett Kopin is the co-screenwriter of the award-winning animated short film, The Tattooed Torah, based on his grandmother, Marvell Ginsburg's, renowned children's book. The film has been an official selection of over 35 film festivals around the world, winning numerous awards including Best Animated Short and Best Adaptation, and is listed in The Wrap's "10 Films That Keep the Holocaust Fresh in Our Memories," alongside such films as Jojo Rabbit, Life is Beautiful, Sophie's Choice, The Pianist, and Schindler's List. Brett is graduating from the Ziegler School of Rabbinic Studies in Los Angeles in May.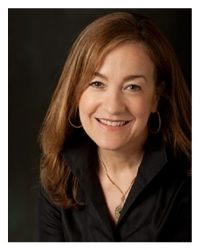 Beth Kopin is the executive producer of the Tattooed Torah and Marvell Ginsburg's daughter. She is an award-winning interior architect and designer who commutes regularly between Chicago and Israel, living and working in both cities. She has projects in Chicago, Miami, Jerusalem and Rosh Ha'Ayin. Beth's work has appeared in multiple publications including the Jerusalem Post, Chicago Tribune, and Miami Home and Decor. Of the film, Beth says: "Nothing makes me happier than to work with my son, Brett, the co-screenwriter, and turn this into a three-generation project. I hope through the film, we can continue the work to educate a new generation of children around the world about the Holocaust and Jewish continuity.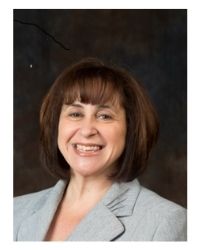 Rabbi Cheryl Peretz is the Associate Dean of the Ziegler School of Rabbinic Studies, where she also received her ordination. She also holds her MBA in Marketing Management from Baruch College, and helps bring those skills and expertise into the operational practices of rabbis and congregations throughout North America.
Event Contact
Contact Name
The Whizin Center for Continuing Education