Event Details
Leading Los Angeles: A Conversation with LA County Supervisor Sheila Kuehl
12pm PDT
---
We encourage everyone to watch the presentation live. It will not be available to view as a recording as we are currently working behind the scenes to improve the user experience.
---
More than a year after Los Angeles County first entered pandemic lockdown, County Supervisor Sheila Kuehl will join AJU President Dr. Jeffrey Herbst for a conversation about difficult decisions the County had to make in order to navigate the pandemic and the Board of Supervisors' vision for a post-pandemic Los Angeles.
Supervisor Kuehl represents Los Angeles County's Third Supervisorial District, which includes much of the Westside and San Fernando Valley. Kuehl was elected to the Board of Supervisors in 2014 after serving eight years in the California State Senate, where she was the first woman in California history to be named Speaker Pro Tempore of the Assembly, and the first openly gay or lesbian person to be elected to the California Legislature. She was a law professor at Loyola, UCLA and USC Law Schools and co-founded and served as managing attorney of the California Women's Law Center.
Supervisor Kuehl graduated from Harvard Law School in 1978. In her youth, she was known for her portrayal of the irrepressible Zelda Gilroy in the television series, "The Many Loves of Dobie Gillis."
---
Supervisor Sheila James Kuehl was first elected to represent Los Angeles County's Third District on November 4, 2014. She assumed office on December 1, 2014, and was reelected to her second term on November 6, 2018.
Prior to serving in the Legislature, as a public-interest attorney, Supervisor Kuehl drafted and fought to get into law more than 40 pieces of legislation relating to children, families, women, and domestic violence. She was also the Founding Director of the Public Policy Institute at Santa Monica College and was a Regents' Professor in Public Policy at the UCLA Luskin School of Public Affairs.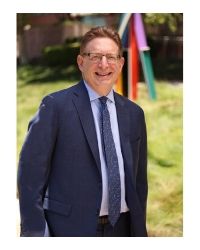 Dr. Jeffrey Herbst is the fourth president of American Jewish University. Prior to joining AJU, Dr. Herbst was president and CEO of the Newseum and the Newseum Institute in Washington, DC. From 2010 to 2015, he was president of Colgate University, where among other accomplishments he is credited with helping the university complete its nearly half billion-dollar fundraising campaign, leading the development and initial implementation of a university-wide strategic plan, and increasing the diversity and academic caliber of its educational programming.
Additionally, Dr. Herbst was a Senior Fellow at the Brenthurst Foundation, was a two-time Fulbright Scholar, and is currently a trustee of Freedom House. He has also served as provost and executive vice president for academic affairs and as professor of political science at Miami University in Ohio, and taught at Princeton University for almost two decades.
Dr. Herbst earned his bachelor's degree, summa cum laude, from Princeton University, and a master's degree and doctorate in political science from Yale University. He is the author of the award-winning "States and Power in Africa" and, with several co-authors, the just-published "Making Africa Work." In addition to many books and articles, he has been published in Foreign Affairs, Foreign Policy, The New York Times, The Wall Street Journal and many other digital and print publications around the world.
Event Contact
Contact Name
The Whizin Center for Continuing Education