Event Details
Israel's Security after Gaza: Threats and Opportunities
12pm PDT
---
We encourage everyone to watch the presentation live. It will not be available to view as a recording as we are currently working behind the scenes to improve the user experience.
---
Retired IDF Brigadier Generals David Tzur and Yossi Kuperwasser discus where Israel goes next after the most recent conflict with Hamas.
As former Brigadier Generals in the Israeli Defense Force and defense, strategy and security consultants, David Tzur and Yossi Kuperwasser have a unique insight into the threats Israel faces.
Join them in conversation with Dr. Jeffrey Herbst as they discuss Israel's security, as well as their more recent joint efforts to commemorate Israel's fallen soldiers as part of the Israel Intelligence Heritage and Commemoration Center.
---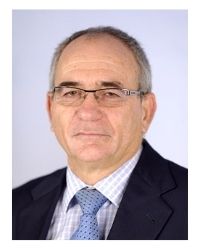 Brig. General Kuperwasser was formerly the Director General of the Ministry of International Affairs and Strategy. In his long career at the IDF, he served as Intelligence Officer of the IDF Central Command (1998-2001), and Head of the Analysis and Production Division of the IDF Directorate of Military Intelligence (2001-2006). Kuperwasser authored a wide variety of publications on the Middle East, terrorism and intelligence and he is an opinion contributor to various Israeli and international papers.
---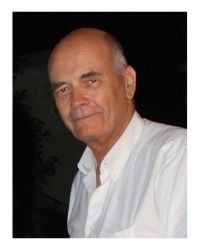 Following a long career in the IDF, David Tzur has served as the CEO of the Israel Intelligence Heritage and Commemoration Center (IICC) since 2005. He completed a thirty-one year career in the IDF in 2001, mostly in various intelligence assignments, and retired with the rank of Brigadier General. His final position in the military was Chief Intelligence Officer, the number two person in the Military Intelligence Directorate (often referred to as "Aman"), where he served under Moshe Ya'alon. From 1995-1998, immediately following the 1994 peace agreement between Israel and Jordan, he was Commander of the Liaison Unit for Foreign Forces and was responsible for IDF relations with Jordanian and Egyptian armed forces. Following the Israeli operation "Grapes of Wrath" against Hezbollah in 1996 and the ceasefire, Tzur headed Israel's role in the Monitoring Committee comprised of US, French, Syrian and Lebanese officials related to the Israeli-Lebanese Ceasefire Understanding.
---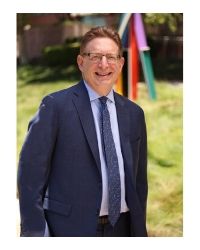 Dr. Jeffrey Herbst is the fourth president of American Jewish University.  At AJU, he has focused on promoting innovation in the university's academic programs.  He has also supported the growth of the Maas Center for Jewish Journeys, expansion of the B'Yachad/Together digital platform, and capital improvements on the Brandeis-Bardin Campus.
Prior to joining AJU, Dr. Herbst was president and CEO of the Newseum and the Newseum Institute in Washington, DC. From 2010 to 2015, he was president of Colgate University, where among other accomplishments he is credited with helping the university complete its nearly half billion-dollar fundraising campaign, leading the development and initial implementation of a university-wide strategic plan, and increasing the diversity and academic caliber of its educational programming.
Dr. Herbst earned his bachelor's degree, summa cum laude, from Princeton University, and a master's degree and doctorate in political science from Yale University. He is the author of the award-winning "States and Power in Africa" and, with several co-authors, the just-published "Making Africa Work."
Event Contact
Contact Name
The Whizin Center for Continuing Education