Event Details
Humans of the Holocaust: Conversation with Silvia Foti
Thursday, 2:30pm-3:30pm PDT
---
Prerequisite Note: Due to the virtual setting of this class, you must have computer capability, including internet access, in order to participate. A camera is also optimal but not required.
---
Silvia Foti was raised on reverent stories about her hero grandfather, a martyr for Lithuanian independence and an unblemished patriot. But in 2000, when she traveled to Lithuania for a ceremony honoring her grandfather, she heard a very different story—a "rumor" that her grandfather had been a "Jew-killer."
Join Foti and award-winning Prof. Michael Berenbaum to discuss her latest book, The Nazi's Granddaughter: How I Learned My Grandfather Was a War Criminal, and her wrenching twenty years-quest for the truth.
To purchase the book, please click here.
---
ALL SALES FINAL. NO REFUNDS OR EXCAHNGES.
---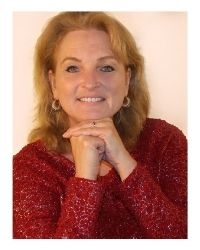 Silvia Foti, author of The Nazi's Granddaughter: How I Discovered My Grandfather Was a War Criminal, is an award-winning investigative journalist and English high school teacher, and she holds master's degrees in journalism, education, and creative nonfiction.
Silvia made a deathbed promise to her mother to write a book about her famous, WWII hero grandfather, Jonas Noreika. Silvia's grandmother begged her not to write about her husband. "Just let history lie," she whispered. Silvia had no idea that in keeping her promise to her mother, her discoveries would bring her to a personal crisis, challenge her Catholic faith, unearth Holocaust denial, and expose an official cover-up by the Lithuanian government.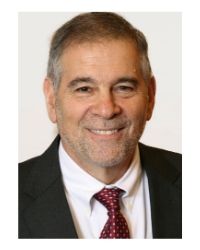 Michael Berenbaum is the Director of the Sigi Ziering Institute: Exploring the Ethical and Religious Implications of the Holocaust and a Professor of Jewish Studies at the American Jewish University. The author and editor of 20 books, he was also the Executive Editor of the Second Edition of the Encyclopaedia Judaica. He was Project Director overseeing the creation of the United States Holocaust Memorial Museum and the first Director of its Research Institute and later served as President and CEO of the Survivors of the Shoah Visual History Foundation, which took the testimony of 52,000 Holocaust survivors in 32 languages and 57 countries. His work in film has won Emmy Awards and Academy Awards. 
Event Contact
Contact Name
The Whizin Center for Continuing Education