Event Details
Humans of the Holocaust: Conversation with Bernice Lerner
Thursday, 2:30pm-3:30pm PDT
---
Prerequisite Note: Due to the virtual setting of this class, you must have computer capability, including internet access, in order to participate. A camera is also optimal but not required.
---
All the Horrors of War is the first book to pair the story of a Holocaust victim with that of a liberator. Bernice Lerner charts the remarkable stories of her mother, Rachel Genuth, a poor Jewish teenager from the Hungarian provinces, and Hugh Llewelyn Glyn Hughes, a high-ranking military doctor in the British Second Army, who converge in Bergen-Belsen.
Drawing on a wealth of sources, including war diaries, oral histories, and interviews, this gripping volume combines scholarly research with narrative storytelling, in describing suffering and characters who exemplify the human capacity for fortitude.
Join her in conversation with Prof. Michael Berenbaum.
To purchase the book, please click here.
---
ALL SALES FINAL. NO REFUNDS OR EXCHANGES.
---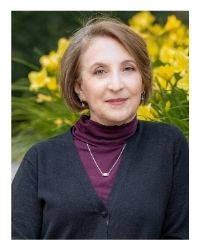 Bernice Lerner is the author of All the Horrors of War: A Jewish Girl, a British Doctor, and the Liberation of Bergen-Belsen, and other writings on the Holocaust and on virtue ethics.
As director of Boston University's Center for Character and Social Responsibility, Bernice lectured widely and conducted professional development for educators. As dean of adult learning at Hebrew College, she created a host of innovative programs, including the acclaimed Me'ah program.
Bernice earned a bachelor's from Stony Brook University, a master's from the Jewish Theological Seminary, and a doctorate from Boston University. Among courses she taught at Boston University and Northeastern University were Resistance During the Holocaust, Character and Ethics Education, and Ethical Decision Making for Education Leaders.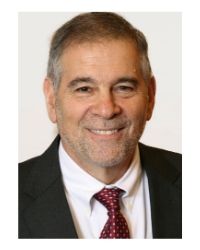 Michael Berenbaum is the Director of the Sigi Ziering Institute: Exploring the Ethical and Religious Implications of the Holocaust and a Professor of Jewish Studies at the American Jewish University. The author and editor of 20 books, he was also the Executive Editor of the Second Edition of the Encyclopaedia Judaica. He was Project Director overseeing the creation of the United States Holocaust Memorial Museum and the first Director of its Research Institute and later served as President and CEO of the Survivors of the Shoah Visual History Foundation, which took the testimony of 52,000 Holocaust survivors in 32 languages and 57 countries. His work in film has won Emmy Awards and Academy Awards. 
Event Contact
Contact Name
The Whizin Center for Continuing Education