Event Details
From the Israeli Secret Service to Tech Education: A Life of Jewish Values
7pm PDT
---
We encourage everyone to watch the presentation live. It will not be available to view as a recording as we are currently working behind the scenes to improve the user experience.
---
After retiring as Shimon Peres and Benjamin Netanyahu's Head of Security (his first day on the job was the day after Yitzhak Rabin was assassinated), Ami Dror embarked on a career as a social impact entrepreneur.
Join him in conversation with Rabbi Sherre Hirsch to discuss his work creating social impact enterprises in Sierra Leone, his bestselling book Raising Future Innovators, and the company he founded to teach children around the world to code: LeapLearner, the world's leading provider of K-12 computer science education software, which he built driven by Jewish educational principles.
Be inspired by the story of the man whose goal is to teach every child in the world-- regardless of who they are or what they want to be-- to learn how to code.
---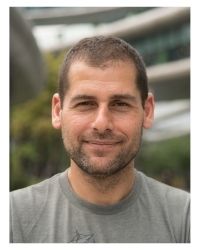 Ami Dror is the CEO of LeapLearner, the world's leading provider of K-12 computer science education software for schools and learning centers. Ami is also the founder of Ponka.org, a social impact enterprise, located at the rural Ponka village in Sierra Leone. As a father of three, Ami is passionate about cultivating kids' ability to be innovative and authored a bestselling Chinese book, Raising Future Innovators. Before beginning his career as entrepreneur, Mr. Dror served as a Captain in the Israeli Secret Service and a diplomat at Israel's Ministry of Foreign Affairs. Ami is a Henry Crown Fellow at the Aspen Institute, and a member of the Aspen Institute Moderator Corps.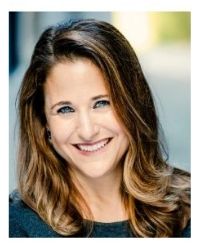 Rabbi Sherre Hirsch is the Chief Innovation Officer for American Jewish University. Rabbi Hirsch made headlines as the first female rabbi at Sinai Temple, the largest Conservative congregation on the west coast. She served as Senior Rabbinic Scholar at Hillel International, where she created and developed Hillelwell, an initiative for Hillels worldwide to become the recognized address for preventative mental health. A thought leader on spirituality and religion, Rabbi Hirsch has appeared on the Today Show, ABC News, Extra, and PBS, among other outlets, and has been a contributor to Time.com, Oprah Magazine, the Jewish Journal, the Hollywood Journal, and more. She is the author of "Thresholds, How to Live Fearlessly and Regret Free" (featured in "Hot Type" in Vanity Fair), and "We Plan, God Laughs, What to do When Life Hits You Over the Head" (recognized on Amazon's Top 100 List). Rabbi Hirsch was ordained by the Jewish Theological Seminary of America.
Event Contact
Contact Name
The Whizin Center for Continuing Education