Event Details
What If? Ehud Barak on War and Peace
12pm PST
---
We encourage everyone to watch the presentation live. It will not be available to view as a recording as we are currently working behind the scenes to improve the user experience.
---
Twenty years after he was forced to resign from the premiership due to the failure of the 2000 Camp David summit, 78-year-old Barak discusses the documentary featuring his own history and the history of the State of Israel.
Join Ehud Barak in conversation with AJU's President Jeffrey Herbst as they discuss Barak's success as a leader in influencing the world, mistakes made along the way, and his own history intertwined with that of the State of Israel.
Registrants will have a front row seat to Barak's firsthand account as well as to the documentary looking back on his life and analyzing the Israeli reality with a critical eye.
To watch the trailer, please visit here.
---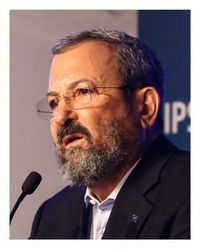 Ehud Barak is a former Israeli Prime Minister, Minister of Interior, Minister of Foreign Affairs, Minister of Defense and Chief of Staff of the Israeli Defense Forces. 
Mr. Barak has a B.Sc. in physics and Mathematics from the Hebrew University, Jerusalem and has a M.Sc. in Economic-Engineering Systems from Stanford University, California. 
For the last several years, Barak is involved in few Israeli start-ups in various fields, including cyber security, public safety, medical devices and medical cannabis.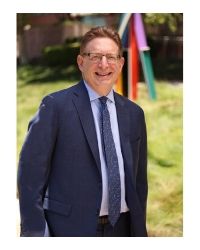 Dr. Jeffrey Herbst is the fourth president of American Jewish University.  At AJU, he has focused on promoting innovation in the university's academic programs.  He has also supported the growth of the Maas Center for Jewish Journeys, expansion of the B'Yachad/Together digital platform, and capital improvements on the Brandeis-Bardin Campus.
Prior to joining AJU, Dr. Herbst was president and CEO of the Newseum and the Newseum Institute in Washington, DC. From 2010 to 2015, he was president of Colgate University, where among other accomplishments he is credited with helping the university complete its nearly half billion-dollar fundraising campaign, leading the development and initial implementation of a university-wide strategic plan, and increasing the diversity and academic caliber of its educational programming.
Dr. Herbst earned his bachelor's degree, summa cum laude, from Princeton University, and a master's degree and doctorate in political science from Yale University. He is the author of the award-winning "States and Power in Africa" and, with several co-authors, the just-published "Making Africa Work."
Event Contact
Contact Name
The Whizin Center for Continuing Education