Event Details
Earth Day Through a Jewish Lens: Sustainable Nation
10am PDT
---
We encourage everyone to watch the presentation live. It will not be available to view as a recording as we are currently working behind the scenes to improve the user experience.
---
The global crisis of the past year heightened the need to address water scarcity, water hygiene and access to resources. Israel might have a few valuable tips for the world.
The documentary Sustainable Nation follows innovators who adapt solutions developed in water-poor Israel, to change a world where one in ten people lacks access to safe drinking water.
Join this special event for Earth Day with Director Micah Smith and Dr. Clive Lipchin of the Arava Institute in Israel, to discuss the film and the nexus between food, energy, water and our obligation to advance tikkun olam (repairing the world). In conversation with AJU's Deb Engel Kollin.
---
Register and receive a code to watch the film in your confirmation email.
---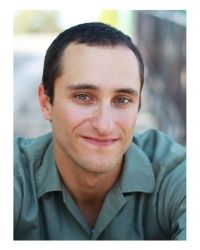 Micah Smith is an award-winning narrative and documentary filmmaker whose films have been featured on Netflix and screened at international film festivals, the United Nations, the British Parliament and the US Congress. Micah has over 20 years' experience creating educational films and has produced thousands of hours of content for e-learning platforms. As SVP of Film, Micah leads the vision for the documentary and narrative film division, Imagination Productions, and ensures that all OpenDor Media films and videos across all divisions are created at the highest quality level and with a broad audience in mind. When he's not enjoying travelling or camping with his kids, Micah keeps up on the ever-evolving world of visual storytelling at home, watching Netflix with the family.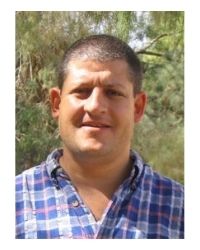 Dr. Clive Lipchin serves as the director of the Arava Institute for Environmental Studies' Center for Transboundary Water Management where he oversees research and development projects, workshops and conferences that focus on transboundary water and environmental problems facing Israel, Jordan and the Palestinian Authority. His specialty is in water resources management and policy.
Clive has conducted research for a number of international water agencies such as the World Bank, EU, UNDP and USAID and has been involved most recently with the European Union's Water Initiative project for the Mediterranean region and the USAID Conflict Management and Mitigation (CMM) program and the Middle East Regional Cooperation (MERC) program. He also serves as the Israeli partner for the USDA funded project - CONSERVE (COordinating Nontraditional Sustainable watER use in Variable climatEs): A Center of Excellence at the Nexus of Sustainable Water Reuse, Food and Health."
Clive, a native from South Africa has been living in Israel for over twenty years. He received a BSc degree in zoology at the University of Witwatersrand, South Africa, a BSc Honors in wildlife management from the University of Pretoria, South Africa, a MSc in desert ecology from the Ben Gurion University of the Negev, Israel and a PhD in resource ecology management from the School of Natural Resources and Environment, University of Michigan.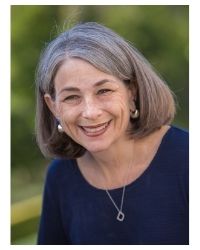 Deb Engel Kollin serves as the Relationship Manager for the Miller Introduction to Judaism Program. Deb previously spent twelve years as Director of Operations for Pressman Academy, and has worked in various settings in Los Angeles and Israel as a Jewish educator and community builder for decades. She holds an MA in Jewish Education from American Jewish University.
Event Contact
Contact Name
The Whizin Center for Continuing Education