Event Details
Book Talk: Friendly Fire: How Israel Became Its Own Worst Enemy
10am PDT
---
We encourage everyone to watch the presentation live. It will not be available to view as a recording as we are currently working behind the scenes to improve the user experience.
---
Former Shin Bet Director, Knesset and Cabinet Member Ami Ayalon on Israel's foundational myths and national security concerns.
"If Israel becomes an Orwellian dystopia," writes Ami Ayalon, former Shin Bet Director, "it won't be thanks to a handful of theologians dragging us into the dark past. The secular majority will lead us there motivated by fear and propelled by silence."
His recent book chronicles his journey, from kibbutz to decorated commando, naval commander, intelligence chief and cabinet member, and how he came to realize that the sustainable and democratic Jewish homeland for which he repeatedly risked his life, and killed, can only be realized side-by-side with a Palestinian state whose citizens have genuine hope for their own bright future. Hear his story and his solutions for the future.
---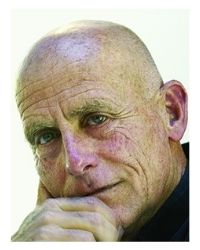 Admiral (Ret.) Ami Ayalon is a former Flotilla 13 (Israel's navy SEALs) commando, commander of the navy, director of the Shin Bet security agency, cabinet minister, Knesset member and a recipient of the Medal of Valor, Israel's highest military decoration. With Sari Nusseibeh, he established the People's Voice peace initiative in 2002. He is a member of Commanders for Israel's Security, chairman of the Executive Committee of the Haifa Research Center for Maritime & Strategy and chairman of AKIM Israel (the National Association for children and adults with Intellectual Disabilities). He organized and was featured in the Academy Award-nominated documentary, The Gatekeepers.
---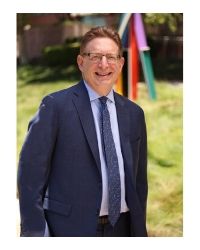 Dr. Jeffrey Herbst is the fourth president of American Jewish University. Prior to joining AJU, Dr. Herbst was president and CEO of the Newseum and the Newseum Institute in Washington, DC. From 2010 to 2015, he was president of Colgate University, where among other accomplishments he is credited with helping the university complete its nearly half billion-dollar fundraising campaign, leading the development and initial implementation of a university-wide strategic plan, and increasing the diversity and academic caliber of its educational programming. Additionally, Dr. Herbst was a Senior Fellow at the Brenthurst Foundation, was a two-time Fulbright Scholar, and is currently a trustee of Freedom House. He has also served as provost and executive vice president for academic affairs and as professor of political science at Miami University in Ohio, and taught at Princeton University for almost two decades. Dr. Herbst earned his bachelor's degree, summa cum laude, from Princeton University, and a master's degree and doctorate in political science from Yale University. He is the author of the award-winning "States and Power in Africa" and, with several co-authors, the just-published "Making Africa Work." In addition to many books and articles, he has been published in Foreign Affairs, Foreign Policy, The New York Times, The Wall Street Journal and many other digital and print publications around the world.
Event Contact
Contact Name
The Whizin Center for Continuing Education