Event Details
Book Talk: Coherent Judaism
Monday, 2pm-3pm PDT
---
Prerequisite Note: Due to the virtual setting of this class, you must have computer capability, including internet access, in order to participate. A camera is also optimal but not required.
---
Rabbi Shai Cherry, PhD and AJU alum, argues that theological pluralism--maintaining different ideas about God--lies at the root of Judaism being more about deed than creed. Join him as he discusses how these contradictory theologies explain certain contemporary legal inequities.
To purchase the book, please click here.
---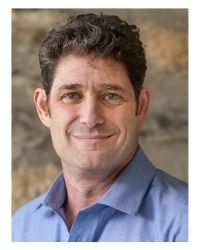 Rabbi Shai Cherry serves Congregation Adath Jeshurun outside of Philadelphia. After eighteen years in academics, Cherry shifted from university teaching to the pulpit in 2019. Rav Shai's early academic research focused on Judaism and Darwinism. His first book,Torah through Time: Understanding Bible Commentary from the Rabbinic Period to Modern Times, redirected his focus from creation to revelation—how is God's word and will understood in changing circumstances? Finally, how do we respond to what we understand to be God's will? To address that question, Cherry attended the Ziegler School of Rabbinic Studies and was ordained in 2009. His latest work, Coherent Judaism: Constructive Theology, Creation, and Halakhah brings these threads together to offer a vision of 21st-century Judaism.
Event Contact
Contact Name
The Whizin Center for Continuing Education