Event Details
Book Launch: Michael Oren's To All Who Call in Truth
12pm PDT
---
We encourage everyone to watch the presentation live. It will not be available to view as a recording as we are currently working behind the scenes to improve the user experience.
---
Back by popular demand!
Former Israeli Ambassador to the US and acclaimed author Michael Oren returns to AJU to launch his recent novel, To All Who Call in Truth, in which an unsuspecting coach and guidance counselor gets drawn into an illicit relationship and a macabre murder mystery in 1970s suburbia.
In this compulsively readable novel reminiscent of Philip Roth's American Pastoral, Oren evokes a time of racial, political, and social turmoil in the 1970s.
Join him in conversation with AJU's President, Dr. Jeffrey Herbst.
To purchase the book, please click here. 
---

During his time in the Israeli government, Ambassador and Minister Michael Oren wrote copious amounts of fiction that he was not allowed to publish - until now. Following the recent publication of The Night Archer and other Stories, join him in conversation with AJU's President, Dr. Jeffrey Herbst, to explore his views on Israel today and on fiction as an expression of Jewish life.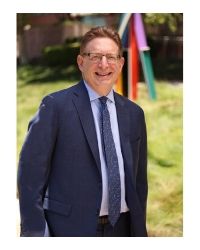 Dr. Jeffrey Herbst is the fourth president of American Jewish University.  At AJU, he has focused on promoting innovation in the university's academic programs. He has also supported the growth of the Maas Center for Jewish Journeys, expansion of the B'Yachad/Together digital platform, and capital improvements on the Brandeis-Bardin Campus. 
Prior to joining AJU, Dr. Herbst was president and CEO of the Newseum and the Newseum Institute in Washington, DC. From 2010 to 2015, he was president of Colgate University, where among other accomplishments he is credited with helping the university complete its nearly half billion-dollar fundraising campaign, leading the development and initial implementation of a university-wide strategic plan, and increasing the diversity and academic caliber of its educational programming. 
Dr. Herbst earned his bachelor's degree, summa cum laude, from Princeton University, and a master's degree and doctorate in political science from Yale University. He is the author of the award-winning "States and Power in Africa" and, with several co-authors, the just-published "Making Africa Work." In addition to many books and articles, he has been published in Foreign Affairs, Foreign Policy, The New York Times, The Wall Street Journal and many other digital and print publications around the world. 
Event Contact
Contact Name
The Whizin Center for Continuing Education