Event Details
Book Launch: Inside the Democrats' Campaigns to Defeat Trump
6pm PDT
---
We encourage everyone to watch the presentation live. It will not be available to view as a recording as we are currently working behind the scenes to improve the user experience.
---
From the campaign trail to the White House, this new release by a political journalist provides an insider's view of the re-birth of the Democratic party.
Join us for the book launch Battle for the Soul, by award-winning political journalist for The Atlantic, Edward-Isaac Dovere. Providing a fly-on-the-wall account of the Democrats' journey through recalibration and re-birth, Dovere traces how the embattled party defined a direction for its future during the Trump Era.
From Pete Buttigieg's hotel suite in Des Moines an hour before he won the Iowa caucuses, to Joe Biden's first-ever Oval Office interview, Dovere looks at the policies, politics, people, and the often absurd process of running for president.
Join him in conversation with Dr. Rachel Lerner to discuss his journey and critical turning points of recent history.
To purchase the book, please click here.
---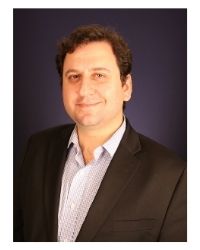 Edward-Isaac Dovere is a staff writer for The Atlantic and its lead political correspondent. He has covered Democratic politics for 15 years, beginning in his native New York City and carrying him through the Obama White House and then across 29 states during the 2020 election cycle. His reporting has won the White House Correspondents Association's Merriman Smith Award for Excellence and the Society of Professional Journalists' Daniel Pearl Award for Investigative Reporting, among other awards. He attended Johns Hopkins University and the University of Chicago.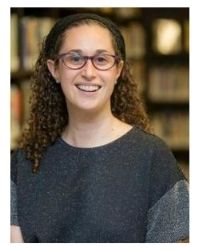 Dr. Rachel Lerner is the Dean of the Graduate Center for Jewish Education at American Jewish University, where she oversees the MAEd, MAT, MAEd in ECE, and BA in ECE completion programs, training future and current Jewish educators. She is passionate about expanding educators' abilities to include a wider population within Jewish educational settings, making classroom learning a more active experience, and making informal education deep and meaningful.
Dr. Lerner earned her Ed.D. degree from JTS, where she studied how vision-guided education is implemented through the socialization of new teachers. Rachel has taught Masters-level education students at both the American Jewish University and the Jewish Theological Seminary, supervised student teachers in day schools and part-time Jewish schools, and held leadership positions in Jewish overnight camp. She has worked as an administrator and teacher in Jewish day schools—at both the elementary and high school levels.
Rachel and her husband, Aaron, live in Los Angeles with their three daughters: Lily, Gavriella, and Ziva. In her "free time" she enjoys spending time with her family and getting lost in a good book.
Event Contact
Contact Name
The Whizin Center for Continuing Education