Event Details
American Shtetl: Satmar Hasidim Blossoms in Upstate New York
12pm PST
---
Nomi Stolzenberg and David Myers chronicle how a small contingent of Hasidic families established a town in upstate New York that became a thriving insular enclave and controls a powerful local government. This community, Kiryas Joel, has been successful in creating a world apart by using the very instruments of political and legal power that it disavows.
Join Stolzenberg and Myers in conversation with AJU's Prof. Michael Berenbaum, as they explore religious, social, and economic norms and delve into the roots of Satmar Hasidism.
To purchase the book, please visit here. 
---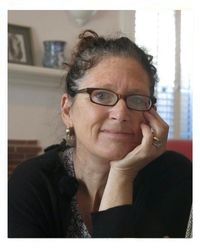 Nomi M. Stolzenberg holds the Nathan and Lily Shapell Chair at the University of Southern California Gould School of Law. She is a legal scholar whose research spans a range of interdisciplinary interests, including law and religion, law and liberalism, law and feminism, law and psychoanalysis, and law and literature. After getting her J.D. at Harvard Law School in 1987 and clerking for the Honorable John Gibbons, chief judge of the Third Circuit Court of Appeals, she joined the faculty at the USC Gould School in 1988. She helped establish the USC Center for Law, History and Culture, one of the preeminent centers for the study of law and the humanities, which she currently co-directs. She is the co-author with David N. Myers of American Shtetl: The Making of Kiryas Joel, a Hasidic Village in Upstate New York (Princeton, 2022), as well as articles on law and religion, including the widely cited "He Drew a Circle That Shut Me Out: Assimilation, Indoctrination, and the Paradox of a Liberal Education," published in the Harvard Law Review, and "The Return of Religion: Legal Secularism's Rise and Fall and Possible Resurrection." She is currently working on developing a theory of "faith-based discrimination."
---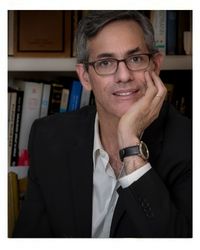 David N. Myers is the Sady and Ludwig Kahn Professor of Jewish History at UCLA, where he serves as the director of the UCLA Luskin Center for History and Policy. He is the author or editor of more than fifteen books in the field of Jewish history, including the forthcoming American Shtetl: The Making of Kiryas Joel, a Hasidic Village in Upstate New York (Princeton) with Nomi Stolzenberg. Myers also serves as President of the New Israel Fund.
---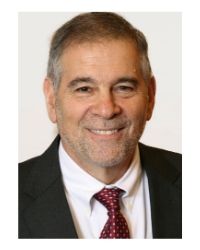 Michael Berenbaum is a Professor of Jewish Studies and Director of the Sigi Ziering Institute at the American Jewish University. He is a writer, a scholar and a creator of Museums. His work has been recognized by the Emmys and Academy Awards.
---